Skip to Content
Snowmobile & ATV Accidents
We'll Handle Your ATV or Snowmobile Accident Case Right
Gabert Williams Konz & Lawrynk LLP is a personal injury law firm in Appleton, WI and the surrounding areas handling claims and settlements for victims involved in a snowmobile or ATV accidents. ATVs and snowmobiles are a great way to enjoy the outdoors and get fresh air, but dangerous conditions, negligent operators, and malfunctioning equipment can turn a good time into a serious accident in a split second. We advocate and fight for victims' rights in these accidents to ensure they are adequately compensated for the injuries and financial hardships they endure as a result. Contact us to discuss your case today.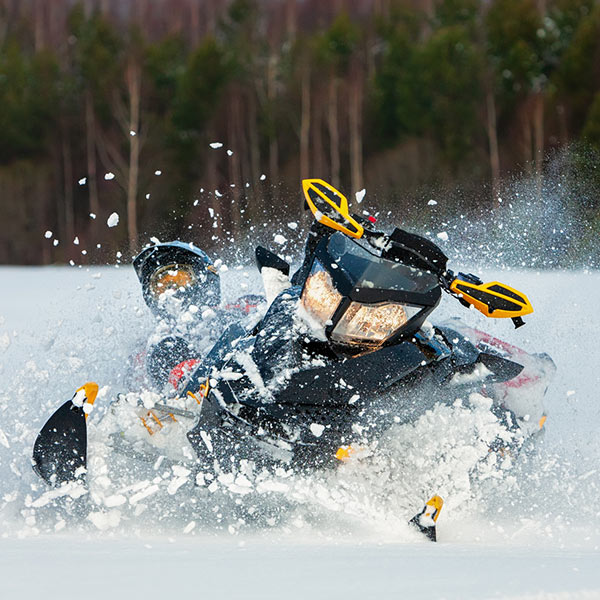 Factors Victims Should Consider in an Accident
Our job is to fully understand the law and look at every detail of your situation to ensure total compensation is sought in your case. We don't expect our clients to be aware of their rights, so we offer a free initial consultation. It allows us to hear the accident details, understand the conditions, learn who all was involved, and give you an honest assessment of your claim. Factors to think about that are important to your case include:
Other drivers involved in the accident
Posted guidelines on trails other operators failed to follow
Were there any distracted drivers?
Was anyone speeding?
Note any negligent behavior by drivers or passengers
We Will See Your Case Through to the End
Whether you were the operator or a passenger in an ATV or snowmobile accident, the personal injury lawyers at Gabert Williams Konz & Lawrynk LLP will advocate for you at every step in your case. Maybe you are having trouble getting insurance benefits from your own carrier in a single-vehicle accident, or another driver was at fault in a multi-vehicle crash. In either case, we have the experience and dedication to fight for your rights and negotiate a fair settlement for your injuries and losses. Contact us to get started with a free 30-minute consultation today.
Call Us Today for Your Free 30-Minute Initial Consultation