Skip to Content
Dedicated Car Accident Lawyers
Car accidents are complicated situations. Even a routine fender bender can pose challenges to the parties involved. While many may be insignificant, it is always important to contact a car accident attorney right away if you or a loved one has been involved in one that's required medical attention, resulted in the loss of life or caused substantial property damage. The experienced car accident attorneys at Gabert Williams Konz & Lawrynk LLP in Appleton, WI and the surrounding areas offer knowledgeable and compassionate representation for car crash victims to ensure they receive proper compensation. Contact us to schedule a free consultation with our attorneys today.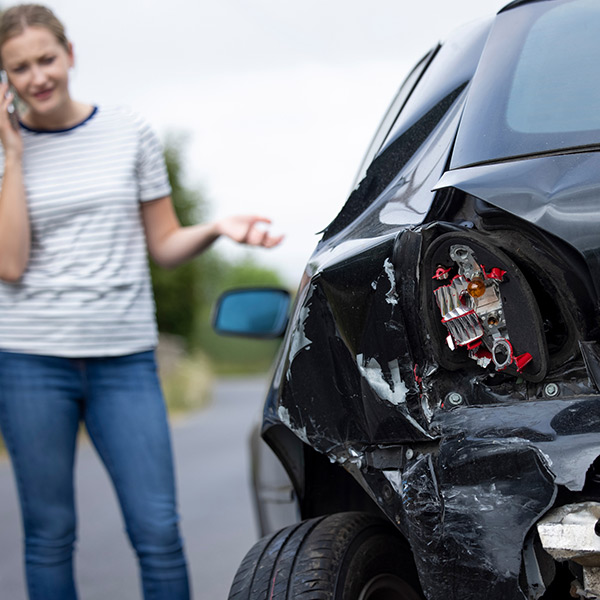 Do I Need a Lawyer for My Car Accident?
When you or a family member has been in an accident, the most important first step is seeking necessary medical help and ensuring your safety. The next step should be to contact a law firm like ours for legal assistance. By offering a free 30-minute consultation to clients, we can take time to listen to the facts of your accident and determine what legal action is required on your behalf. Anything more than a fender bender will likely need the assistance of an experienced car accident lawyer. The benefits of working with us include:
We're knowledgeable of all potential damages and what fair compensation for them is
We can ensure you're compensated for injuries or damages that are not apparent immediately after the accident
Our team's experience offers in-depth knowledge of the law and how it pertains to your specific situation
You'll have our team to negotiate insurance settlements and represent you in the court of law
It is a safeguard to ensure you don't suffer any financial loss
A Dedicated Legal Team Here for You
With any vehicle accident, time is of the essence. Acting quickly to ensure accuracy of the crash details and facts of the case works in your favor and settlement. At Gabert Williams Konz & Lawrynk LLP, we begin work on your case immediately and keep you informed about the process every step of the way. When choosing a car accident lawyer in the Appleton, WI and the surrounding areas, it's critical to have attorneys who understand the physical and emotional pain you're dealing with as well as the financial losses you may be facing from medical bills or lost wages due to injury. Our team understands the difficulties and emotional stress that come with resolving an accident, and we're here to provide you with the legal guidance and support you and your family need. Contact us for a free consultation today.
Call Us Today for Your Free 30-Minute Initial Consultation